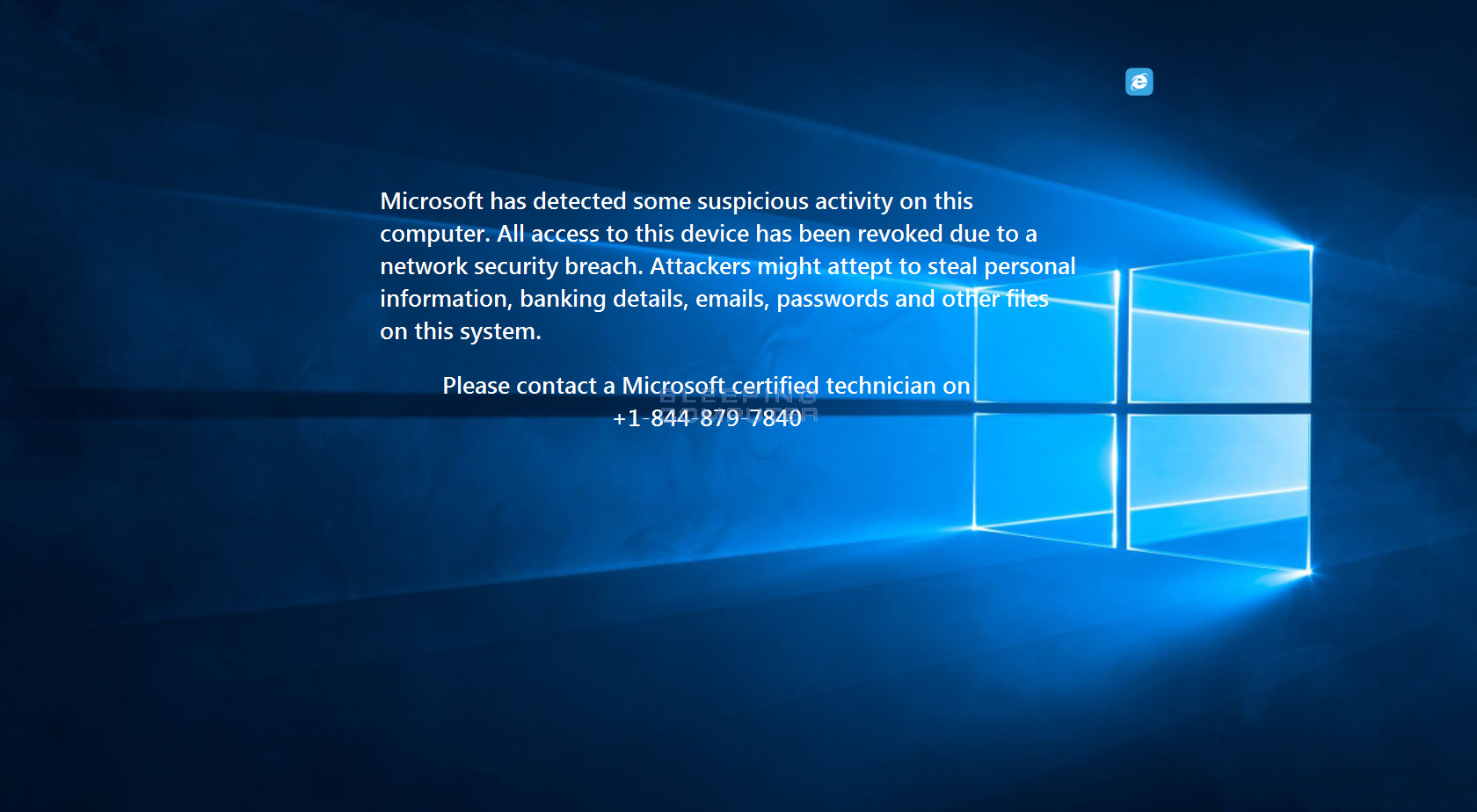 "Microsoft has detected some suspicious activity on this computer. All access to this device has been revoked due to a network security breach. Attackers might attept to steal personal information, banking details, emails, passwords and other files on this system.
Please contact a Microsoft certified technician on
+1-844-879-7840"
How did the 1-844-879-7840 Suspicious Activity Scam get on my computer?
It is important to note that this Trojan is installed by other programs that did not adequately disclose that other software would be installed along with it. Therefore, it is important that you pay attention to the license agreements and installation screens when installing anything off of the Internet. If an installation screen offers you Custom or Advanced installation options, it is a good idea to select these as they will typically disclose what other 3rd party software will also be installed. Furthermore, If the license agreement or installation screens state that they are going to install a toolbar or other unwanted adware, it is advised that you cancel the install and not use the free software.
Without a doubt, this scam was created solely to trick you into calling the listed number so they can trick you into spending money on unnecessary services or product keys. For no reason should you call this number, and if you have already have and purchased services, I advise you to dispute the charges with your credit card company. To remove this Trojan and any related software we recommend you obtain and run the latest version of Bitdefender ANtivirus.